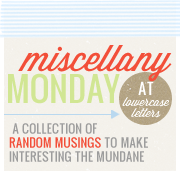 1. since blogger was down last week it feels like forever since i've posted.
however, i was thankful for the little break.
2. the break helped me to fulfill a few orders that needed to go out on saturday.
3. thankful for customers who come back, re-order & give me the
pleasure of creating something special for loved ones.
above: is a re-order from cathie who was gifting it to a special friend.
below: is a re-order from beth who ordered two more initial charm necklaces
to add to the 11 that she ordered for graduation gifts a couple of weeks ago.
4. and all weekend i think the girls watched justin bieber's
dvd "never say never"
about a million times!
5. our doggie mei-mei seems to be quieter than normal
hope she's ok.